New product Innodisk's InnoAGE™ SSD connected by Microsoft Azure Sphere
14-11-2019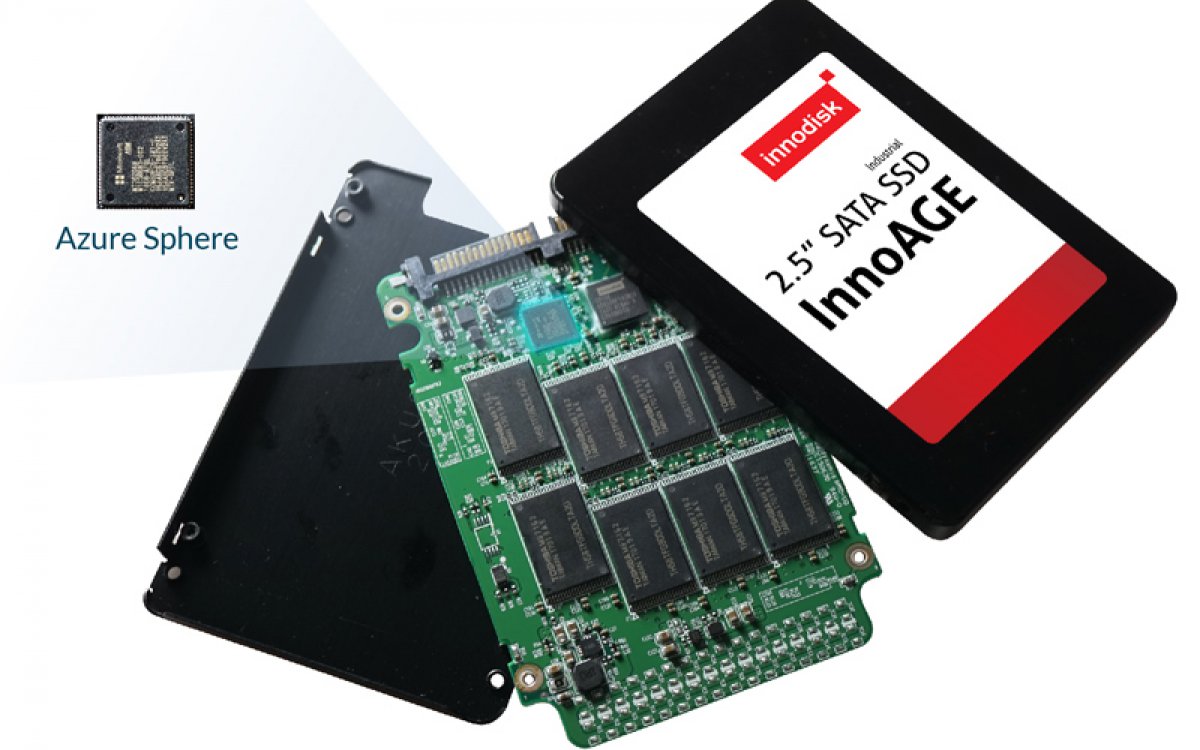 One of the world's leading Industrial storage providers, Innodisk, is launching the innovative product InnoAGE™ SSD today at Innodisk AIoT Summit, an SSD built with Microsoft Azure Sphere. This new solution enables multifunctional management: smart data analysis and updates, data security, and remote control through the cloud, while benefiting from the power of Azure Sphere to help ensure secured communications between the SSD and cloud.
"We are extremely excited to bring this innovation to market. Our new secured AIoT SSD brings together data analysis, data security, and data management and utilizes Microsoft Azure Sphere for secured communication from our IoT & AIoT devices to the cloud. Collaborating with Microsoft on this solution has allowed us to break new ground in security and deliver incredible value to our customers," said Innodisk President Randy Chien. "InnoAGE™ SSD is one of the only products designed specifically for AIoT architecture.
Halina McMaster, Principal Group Program Manager, Microsoft Azure Sphere, Microsoft Corp. said, "We believe that in order for IoT innovations to be durable, they must be built on a foundation of security. Microsoft Azure Sphere is built to empower IoT with end-to-end security that evolves over time with the threat landscape. Innodisk's InnoAGE™ SSD is designed in a way that utilizes our secured connectivity, error reporting, and device update capabilities. We look forward to seeing what this solution unlocks for customers across industries."
InnoAGE™ SSD ensures an easy-to-use interface with customized cloud management platform. Technically, innodisk designed firmware receives commands from Azure Sphere via a secured connection to Azure. Therefore, it is allowed to execute SSD debugging messages, monitor read/write behavior patterns increasing the storage lifespan. Most importantly, quickly revert to default setting from the cloud-based dashboard in the case of a device or system crash. In other words, InnoAGE SSD™ is designed for both in band and out-of-band network management, providing full recovery even when the operating system is down or severely degraded while in-band management could be little help.
InnoAGE SSD™ is the first SSD designed for remote recovery from its hardware and software innovation which are under patent secured. As an end-to-end edge and cloud solution, InnoAGE SSD™ will work in unison with real-time monitoring applications and will provide the irreplaceable AIoT Generation Experience.